A recent article from Norton Rose Fulbright – appended for your information below – discusses plans by the State Government to undertake the necessary steps in order to 'harmonise' State OSH Laws in line with the Federal Work Health Safety Act….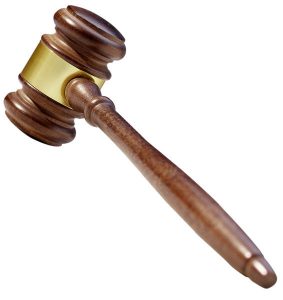 The Western Australian State Government has last week announced that it intends to develop and implement a version of the model WHS laws adapted specifically for WA, and has approved the development of a new Resources Safety Bill to consolidate the existing safety legislation that covers the resources industry.
"Tailored" model WHS laws for general industry
In a speech to the Legislative Assembly on 12 August 2014, Western Australian State Attorney-General Michael Mischin announced that the "tailored" WHS bill will reflect the core provisions of the model WHS laws, with refinements intended to reduce red tape, address WA-specific requirements, and "maintain the compliance burden at an acceptable level".  The WHS Bill is intended to be released as a green bill, inviting public comment for a period of three months.
The WA Government has long expressed support in principle for the concept of consistent occupational health and safety laws across Australia, but showed reluctance towards a blanket adoption of the model WHS laws. 
Mr Mischin observed that the harmonisation process has been plagued by delays and controversy, but also recognised the inherent advantage of having uniformity across jurisdictions to "assist all workplace participants, from large and small employers to contractors and workers, to understand what is required of them". 
In order to meet the WA's regulation impact assessment process and to address the potential impact on the State, its commerce and workplaces, in December 2012 the WA Government commissioned consultants Marsden Jacob Associates to produce a regulatory impact statement (RIS). The RIS, which the Attorney-General tabled in Parliament and has since been published on the website of WorkSafe WA last week, reported that:
the benefits and costs of harmonisation will differ across types of business,
WHS regulation suitable for large businesses is not equally suitable for small businesses, and
a big business regulatory approach is much more likely to fail small businesses, which account for 96% of businesses and 49% of employment across WA, and potentially lead to a decline in safety.
Mr Mischin also referred to the Council of Australian Governments' current review to investigate ways in which the model WHS laws could be improved, with a particular focus on reducing red tape.  That review, in respect of which Norton Rose Fulbright is advising the Federal Government, is due for completion by the end of 2014.  Mr Mischin indicated that "the outcome of that review, together with comments on the green bill and the Western Australian regulatory impact statement … will provide a foundation upon which the Government can consider the best WHS regime for Western Australia."
In general terms employers with sound systems of safety management under current State laws need not be over worried regarding compliance issues under the Federal Act although the definition of what constitutes a workplace and the obligations imposed on persons  running a business are extended in the WHS Act. It will be interesting to see what the State Government proposes in relation to this over coming weeks and months.
Workwise undertakes onsite 'snapshot' audits of your workplace in relation to OSH compliance matters. Call our office and speak to Kathy as to whether a 'snapshot' of your operations may be of benefit to you.