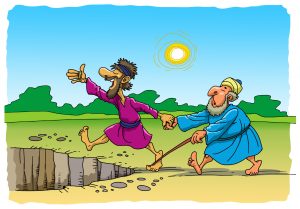 Over the years we have had to deal with a number of issues relating to flawed industrial advice being provided to our members via other professional service providers in unrelated fields. Whilst, to some degree, questioning particular reasons for doing things or the legislation that sits behind a particular industrial matter can be a good thing it poses a more serious risk when the third party is adamant that a particular piece of advice is wrong because of a flawed understanding that they themselves have about a matter.
In our view it would be sound practice for members to advise their other professional support services that they have a membership with us for industrial and workplace related advice. We would certainly be happy to speak directly to them on any industrial and employee matter where they have a question but it is of great concern to us that there badly informed 'professional 'service providers that 'dabble' in areas outside of their expertise.
This exposes a business operation to potentially huge risks in non compliance and litigation if employers are not cautious in assuring themselves of the facts and can make informed decision in relation to progressing a workplace matter.
The Fair Work Ombudsman has for the first time used accessorial liability laws to obtain penalties against a professional services firm for knowingly helping one of its clients exploit a vulnerable worker.
Victorian accounting firm Ezy Accounting 123 Pty Ltd has been penalised $53,880 after the Federal Circuit Court found earlier in the year that it facilitated underpayments by its client, fast food operator Blue Impression Pty Ltd.
Blue Impression has been penalised an additional $115,706 after admitting it underpaid two Taiwanese workers at its Hanaichi QV Japanese fast food outlet in the Melbourne CBD a total of $9549 between September 2014 and April 2015.
Ezy Accounting 123 was involved in facilitating $750 of the underpayments relating to one of the workers.
  
The penalties, imposed in the Federal Circuit Court, are the result of legal action by the Fair Work Ombudsman.
Ezy Accounting 123 provided payroll services for Blue Impression and processed wage payments for one of the two underpaid Taiwanese workers at the Hanaichi QV outlet despite knowing the rates the worker was being paid were below lawful minimums.
Both the Taiwanese workers, who were in Australia on 417 working holiday visas, were paid flat rates as low as $16.50 an hour.
This was below the minimum hourly rate and not enough to cover public holiday penalty rates and weekend, night and casual loadings they were entitled to under the Fast Food Industry Award. 
The workers, aged in their 20s, were also not provided with a clothing allowance and their entitlements to breaks under the Award. Record-keeping and pay slip laws were also contravened.
The underpayments occurred despite the Fair Work Ombudsman having previously put both Blue Impression and Ezy Accounting 123 on notice of their obligations under workplace laws.
So if you are seeking advice and information in relation to industrial and employee relations matters it pays to seek it from qualified professionals with background knowledge and understanding which can be relied upon. The field of IR is a mine field and there is no such thing as a water tight guarantee of outcomes in relation to any matter.
Please take the time to utilise your membership and always double check your understanding first before taking action. We are here to help you.
The information contained in this article does not constitute and should not be relied upon as 'legal advice'. Workwise recommends that legal advice be sought from a suitably qualified legal practitioner prior to any action being taken. Such advice may be accessed via Workwise.