It would be no surprise to many readers that the requirement to have a current Police Clearance is currently 'in vogue' with many employers regardless of industry or the 'job' required to be done.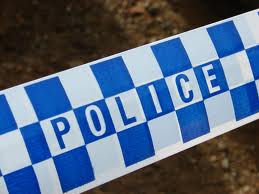 There appears to be a prevailing attitude that this documentation provides an employer with some degree of protection and safeguard from employing people – presumably – who have a criminal record BUT there are some risks related to both this belief and to the processes (or lack of them) that many employers have in place when employing staff.
The first questions is 'Does the requirement to have a Police Clearance form an integral part of the work being performed by the prospective employee'?  If I am engaging a worker who will spend time in clients' homes or who will have responsibility for handling money or has access to valuable materials then there could be some justification for requiring this. However, what if the person was say a labourer – how does this requirement sit and is it – potentially – discriminatory by rejecting employment based on a previous conviction? Not to mention that if people have 'paid' for their crime then we perpetuate the punishment by discriminating against them.
This question is compounded by the often 'slack' processes that employers have in their initial recruitment. With many employers it is quite common – even where internal policy requires that a worker has a 'clear' record – that individuals are appointed to a position without a current clearance on the basis that they get one in the first couple of weeks on the job. Now, whilst this may seem to carry obvious risks our experience tells us that this is quite a common practice amongst employers, one of the arguments being that the cost of getting one is difficult for some people to manage.
So let's be clear – IF having a current Police Clearance IS a requirement of the position and relative to the work performed you are BREACHING your own policy and exposing your business (and potentially your clients) to unnecessary risk by allowing people to be appointed and commence duties without one in the first place. At the least you are placing yourself at the risk of an adverse action by the employee in breach of a workplace right if you then try to terminate the employment due to issues with the Police Clearance.
So……
Is having a Police Clearance fundamental to the integrity and trust that the role requires?
If not- are you requiring one just because everyone else seems to be doing it?
What documented policy and procedure do you have in place which guides and directs the management of your employment processes in this regard?
Are you exposing your operations to unnecessary risk by employing people in the first place without sighting the Certificate?
Are you aware of the legal action under the Fair Work Act and Equal Opportunity legislation that you may expose yourself and your business through sloppy employment practices?
Remember, there have been cases where a termination of employment has been overturned under the 'Unfair Dismissal' legislation where Fair Work Australia has determined that the requirement to have a 'clean' Police Clearance was not deemed to be a core requirement of the role the employee was engaged to do.
OFFICE CLOSURE
Just a reminder that our Offices are currently closed for Easter and Anzac Day and re open on Monday the 28th April. We trust all our members have a safe and wonderful Easter with their loved ones. If you have an urgent issue please call our Office number 9792  4451 which will divert to our active mobile over the break and we will call you back.