This article from Workplace Express has information in relation to a recent decision which finally clarifies whether the payment of Leave Loading (LL) on termination was actually payable. Workwise has advised members from the outset that it was our opinion that LL should be paid due to the wording of the Act which states that workers should not be worse off as a result of being paid out. However there has been a long controversy regarding this with the Ombudsman's view echoing our position and the Commission reserving judgment. This has now been cleared up which is a positive development with the Act being reviewed to address any anomalies.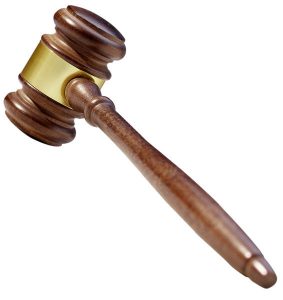 The Federal Court has clarified a long-disputed issue, holding that annual leave owed to workers whose employment ends has to be paid out at the same rate they would have received had they taken it while still at work.
Justice Robert Buchanan rejected arguments from Centennial Northern Mining Services Pty Ltd, in a dispute with the CFMEU, that it owed employees it retrenched from its Newstan Colliery in NSW their annual leave at ordinary rates.
He found the relevant NES provision — s90(2) of the Fair Work Act — "is not confined to a statement of a minimum obligation, but is a statement to the effect that an employee should not suffer a reduction in the value of unpaid annual leave if employment comes to an end while paid annual leave remains untaken".
The judge said he was not prepared to read down s90(2) "in the face of the expectation stated in the Explanatory Memorandum when that construction is plainly open on the terms of s 90(2) itself".
He cited paragraph 372 of the Fair Work Act's explanatory memorandum — which states that payment for untaken annual leave "will be equivalent to the amount that the employee would have been paid if the employee had taken the annual leave".
Long dispute over s90(2)
The meaning of s90(2) has long been in dispute, and the Fair Work review panel established by the former Labor government recommended amending the provision to specify that annual leave loading is not payable on termination unless expressly provided for in an award or agreement.
While Labor's Workplace Relations Minister Bill Shorten did not include this in his post-review amendments to the legislation, current Minister Eric Abetz is seeking to adopt the recommendation in his Fair Work Amendment Bill, stalled in the Senate.
In the first interpretation of s90(2) by a court or tribunal, the NSW Local Court in 2013, ruling on a dispute between the CFMEU and Whitehaven Coal, also accepted the union's contention that a worker who resigned with leave owing should have had it paid out at the rate he would have received had he taken it while with the company.
The FWO, when the issue was first contested, posted advice on its website from Jeffrey Phillips SC that: "If an employee is entitled to annual leave and annual leave loading, then they must be paid out for both entitlements if their employment is terminated. This applies even if a clause in a modern award, agreement or contract expressly states their either entitlement is not payable."
According to CFMEU (mining & energy division) industrial research officer, Keenon Endacott, there should be now "no doubt in employers' mind" that they should have been paying the leave at the higher rate since January 2010.
"What employers should do is go back and fix their underpayments," he said.
As an example of some of the sums likely to be involved, Endacott said the union was pursuing EDI Downer in the Federal Circuit Court for $1.2 million on behalf of 190 workers it claims were underpaid annual leave owed on termination.
He said this was "stage one", and the union had identified a total of 350 EDI workers underpaid this way.
The dispute over entitlements owed to retrenched Centennial North employees follows the company's announcement July last year that it was putting the mine into care and maintenance mode, in response to changing market conditions.
The parties' enterprise agreement states (at clause 19.5) that: "On termination of employment an employee is paid for accrued but untaken annual leave at their hourly rate of pay applicable to their ordinary weekly rate of pay as prescribed in Clause 13.1 plus average bonus."
Employees taking annual leave have to be paid the greater of their ordinary weekly rate plus either a 20% loading, or their rostered overtime, shift allowance, weekend penalty rates and bonus.
Centennial North sought a declaration that clause 19.5 did not contravene the Fair Work Act's s55 requirement that agreements don't exclude NES provisions.
Justice Buchanan, however, said it purported to "state an entitlement which is less than the entitlement I have determined is granted by s 90(2), when read with cl 19.6. In my view, although there may be some argument to the contrary (i.e. that there is no necessary inconsistency), cl 19.5 does operate on its face ("an employee is paid") in a way which excludes the operation of s 90(2). Clause 19.5, therefore, has no effect (s 56)."
Justice Buchanan also held that clause 30.8 of the parties' agreement — covering retrenchment payments to workers over 60 — was a "discriminatory term" under s195 of the Fair Work Act and therefore unlawful.
He said federal award limits on redundancy to normal retiring age "were intended to operate as a way of avoiding windfall gains by employees who would not have stayed in employment, but would have retired, even if not retrenched".
"However, the limitation was one intended to operate satisfactorily by reference to individual circumstances — e.g. a fixed retiring age or a known retirement date for a particular employee.
"There has never been a generally accepted industrial principle that employees approaching or passing some "average" general age of retirement thereby became disentitled to payment for the generally accepted hardship of compulsory retrenchment.
The ACCI unsuccessfully sought to intervene in the proceedings on the basis that the award modernisation process is dealing with the annual leave loading issue.