Workwise is offering a Training Package for Employers and Managers of Small Businesses (typically 20 or less employees) over a 12 month period to be held in Bunbury and Albany.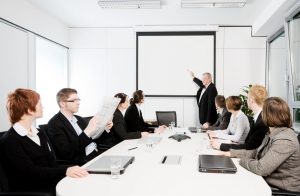 The Industrial Relations system in Australia has witnessed unprecedented change in the past few years. Many small employers struggle to remain abreast of developments within the IR/HR framework and case law which determines compliance and exposes areas of risk for employers. Many employers feel they have limited rights in the workplace and have no practical skills or understanding of sound management practices in this critical area.
If you have been frustrated by the lack of access to workplace training as a small employer and if you want to know what your rights are in the workplace and how to manage your staff both effectively and lawfully then this training is for you.
The aim of the course is to:
• Increase your knowledge and understanding of acceptable and non-acceptable workplace practices and processes from both a business policy perspective as well as in relation to current IR and OHS legislation.
• Mentor and coach you in best practice management procedures.
• Share knowledge, experience and ideas in a 'communal' setting to empower you and allow for networking in a supportive environment.
• Boost your morale and increase your confidence with handling workplace performance matters.
• Underpin your knowledge and understanding of key policy and procedure requirements to aid in the running of your business.
Training Sessions generally comprise 1.5 hours of specific training followed by 1.5 hours of workshopping and discussion of current issues within your business as identified by participants. Training topics will be completed over consecutive sessions ie 10 topics over 10 sessions with the objective of:
• Reviewing existing staff management practices for compliance in light of current case law and developments in IR and HR.
• Identifying relevant policies that may be missing and/or required within any business to support effective management.
• Increasing your knowledge with regard to the rights of employers in today's workplaces as well as your obligations under applicable State and Federal legislation.
• Championing any changes required and working one-on-one with you towards ensuring that your employees are managed effectively.
Workwise will:
• Organise venue
• Facilitate all meetings and answer questions.
• Provide all required training materials.
• Undertake the provision of non accredited training and provide attendees with a 'Certificate of Attendance' for each completed component.
Sessions will cover the list of topics below:
Session Topic – IR and OHS Legislation in the workplace – What you should know
Session Topic – Unfair Dismissals and Unlawful Termination process Do's and Don'ts
Session Topic – The Employment Contract and JDF – Critical tools in employee management
Session Topic – Bullying and Harassment in the Workplace
Session Topic – Effective Time Management and Managing Priorities
Session Topic – Performance Appraisal – the Continuous Feedback Model
Session Topic – Onboarding and Avoiding Discrimination
Session Topic – Supporting and Managing a Positive Workplace Culture
Session Topic – Managing Terminations and Redundancies effectively
Session Topic – Social Media and Out of Hours Conduct
Total fee for the package is $1,000.00 + GST per participant
NOTE – Minimum of 10 participants required.
Sessions will be delivered over a 12 month period every 4 to 5 weeks – dates, times and venue will be confirmed with participants.
CALL US NOW WITH ANY QUERIES YOU MAY HAVE AND/OR TO RESERVE YOUR PLACE ON 9792 4451
*Please note that unless exceptional circumstances apply fees are non refundable