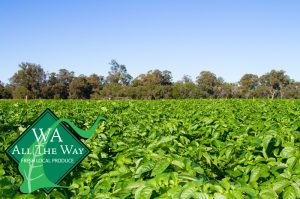 Congratulations to Sonia and Joe of Castro Farms!
Sonia used her Membership privileges and contacted the Workwise office in October with a query about a workplace matter and that query entered Castro Farms into our Member of the Month prize draw.  There's a $40.00 voucher to 'The Happy Wife' Restaurant coming Sonia's way.
Thanks Sonia and Joe for your support, Workwise has watched the business grow (no pun intended) over the years and as with all businesses, with growth comes a few headaches – we're glad we've been able to assist.
Castro Farms speciality is carrots – some of which are available in our local supermarkets, but they also have an export market and supply the middle east.
So next time you crunch into a carrot from your local supermarket, think of Castro Farms – it may have been grown just along the Old Coast Road highway at Myalup or Binningup.
If you are wondering how you can be considered for our mega spectacular Member of the Month draw, then stop wondering!
Firstly, you will need a Workwise Membership.
Secondly, just use your membership privileges to phone or email us a query throughout the month and you are automatically entered into the draw.
Winners are announced on our Facebook page, here's the link: https://www.facebook.com/Workwiseby and of course here in our E-bulletin which is emailed directly to the Inbox of all our Members.
Keep an eye on our Facebook page for the announcement about our November prize – it's going to be fantastic….so don't miss your chance to be in the draw.