It is a fact of the modern workplace that the line between work and home and employer responsibilities is becoming increasingly blurred.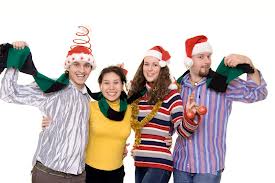 In conjunction with this are increasing levels of concern with potential liability that may land on employers where Christmas parties and related functions occur.
The following 10 points were highlighted in a recent 'OHS Alert' that crossed my desk and are worthy of reproduction as a checklist for all employers to be aware of:
remind employees what constitutes inappropriate workplace behaviour;
set clear boundaries about behaviour prior to work-related events;
warn staff of the consequences of inappropriate behaviour;
set clear start and finish times and do not serve alcohol after this time;
take steps to prevent the excessive consumption of alcohol;
serve plenty of food and non-alcoholic drinks;
provide transport home for those who are unable to drive due to alcohol consumption;
inspect the venue for hazards and make potential risk areas out of bounds;
appoint managers to stay sober to oversee the function and deal with issues; and
have fun!
Employers who fail to set clear guidelines for staff can expose themselves to significant risk should an accident or injury occur as a result of failure to apply standards.
The knee jerk reaction is to stop any form of celebration at year's end which may represent an overreaction to potential risks. Well organised events with clear boundaries allow staff to celebrate and team build in a manageable way and may boost team morale and productivity as side benefits.
So 'plan' to have fun at your Christmas work function this year and we look forward to working with you all in 2013.
Not sure of how to set appropriate boundaries? Give us a call 9792 4451