Figures from the Australian Bureau of Statistics point to an estimated 2.3 million casual employees now making up around 24% of the workforce.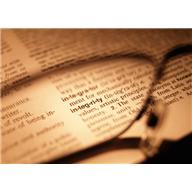 Recent Court decisions have revealed some indications of a change in approach and interpretation as to what constitutes casual employment.
The existence of 'long term casuals' is increasingly being recognised in case law and provided that an employee is labelled a casual and paid a casual loading the employee is likely to be a casual employee regardless of the regularity or certainty with regard to their hours of work.
The debate around what it means to be a casual goes back to the early 1900's where various decisions related to the 'intermittent' or 'irregular' pattern of work. Until very recently this interpretation has been the logic behind which various matters have been decided, giving rise to a general definition that by its very nature casual employment is 'irregular and unpredictable'. Whilst there are still contradictory decisions being made it is clear the the Fair Work era has lead to a broadening of the concept of what constitutes casual employment.
The full bench of the Fair Work Commission (FWC)  considered a decision on appeal in the matter of Telum Civil (Qld) Pty Ltd VS CFMEU (2013) FWCFB 2434 in a dispute about casual employees actually being permanent. The Appeal went to a careful consideration of the wording in the applicable Award. In the first decision the Commissioner (Booth) pointed to the regular and consistent patterns of work and the rosters that supported his view that the employment was not 'casual' but rather reflected that of a permanent employee. However the Full Bench looked to the definition of casual employment within the Award which stated that 'a casual employee is one engaged and paid in accordance with this clause'. The FWC appeal bench unanimously found that the industrial instrument focused solely on how the employees were engaged  ie how they were called and how they were paid. In other words the fact that the employees were labelled as 'casual' and paid a casual loading meant that they were casuals. No further enquiry was required.
The Telum Civil decision may no doubt underpin the long term re defining of casual employment, however further definitive rulings will be required from higher jurisdictions before this can be fully relied upon.
In addition whilst decisions like the above matter clearly support the notion of long term casual employees there are still certain peculiarities that will also need to be addressed. Long term casual employees have protection from unfair dismissal, have access to unpaid parental leave entitlements after 12 months service and flexible working arrangements yet have no right to notice of termination or redundancy payments.
There is also debate as to the voting rights of a long term casual with regard to the EBA approval process. Section 181 of the Act only entitles employees 'employed at the time of voting' to be able to cast a vote. The application for approval of an EBA by McDermott Australia Pty Ltd [2016] was rejected on the basis that it had allowed casual employees to vote on a day when they were not actually 'employed', despite the fact that they were 'on the payroll'. The decision by Commissioner Lee  provides some clarity around the Commission's interpretation of what is meant by 'employed at the time of voting' in terms of a casual employee's right to vote but underscores a further issue with regard to long term casual employees.  These employees, whilst having clearly defined rights in some areas may nevertheless be unable to cast a vote when  such a vote is held on a day they are not actually 'working' ie employed. One obvious mechanism to offset this is to hold an EBA vote over several days and make sure that casual staff make their vote on a day they are rostered to work.
It is clear that these matters will gain additional clarity as we go forward and more decisions are made in relation to long term casual employment. In the meantime it is important that employers review their contract documentation in light of these decisions in order to gain additional protection in terms of employing casual staff.
Time to review your contract documentation? Call us today to discuss.
The information contained in this article does not constitute and should not be relied upon as 'legal advice'. Workwise recommends that legal advice be sought from a suitably qualified legal practitioner prior to any action being taken. Such advice may be accessed via Workwise's legal services.