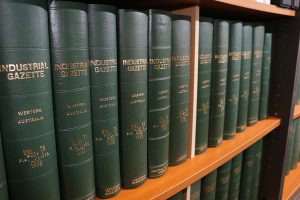 A recent case heard by the Fair Work Commission demonstrates just how important it is to act as soon as poor performance is noted and should give employers confidence to utilise their company policy to assist them to manage situations.
In October 2017,  Ceres Natural Foods Pty Ltd sacked an employee after two incidents in the space of a few hours involving the employee's use of a mobile phone.  The employee was warned for breaching company policy twice in one shift and following his sacking, the employee lodged an unfair dismissal claim.
The Commissioner found that the dismissal was not harsh (despite being just weeks away from qualifying for long service leave) and ruled that the employee was not unfairly dismissed.
Having strong, unambiguous policy and supervisors who are trained in company procedures should provide the clarity needed to counsel and manage staff for poor performance.
For those who may be interested in actually reading the case, here's the reference for you to copy and paste to your search bar:
Hansen v Ceres Natural Foods Pty Ltd T/A Pure Harvest [2018] FWC 1052 (19 February 2018)
For those who do not currently have suitable workplace policies in place, or have policies that may require a review or update, now may be the time to contact Workwise Advisory Services on (08) 9792 4451.