We have had several questions around the use of Probationary Periods of employment in recent weeks. There appears to be some degree of confusion around how these are managed and the rights of employees, particularly when term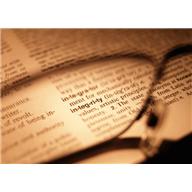 ination is a likely outcome.
Under the Fair Work Act no reference will be found to the concept of 'probationary' employment. Instead the Act refers to a statutory period of time where a new employee cannot take an Unfair Dismissal (UFD) against their employee. For businesses with more than 15 staff this period is 6 months and for businesses with fewer than 15 it is 12 months from the date of engagement.
Having said this, it is perfectly legitimate, and something that we would continue to recommend, that employers speak to a period of probationary employment within the contract documentation. It is perfectly acceptable to extend a probationary period if there are still question marks around performance, but you have to ensure that this is clearly communicated to the employee and that both employer and employee have an agreed course of action to address these issues – if possible – and over a given time frame.
It is our experience however that many employers under utilise or poorly manage this critical period in a new workers employment. Too often we get a telephone call many weeks after this period has elapsed due to employment issues that were overlooked or ignored during the early phase of employment.
It is also important that employers understand that it is not acceptable merely to terminate someone without a sufficiently valid reason. I still get queries from employers seeking to reassure themselves that no reason is required for a termination simply due to the fact that an employee has recently started work and is notionally within a probationary period. Hence the reason why a regular review and appraisal of performance is so critical during this time, termination should be a last resort not a first option.
Whilst in the Federal system there is some protection from unfair dismissal for employers (and none in the State system) there are other avenues that an employee can take which revolve around the notion of a denial of a workplace right. So employers have an obligation to notify an employee of the reasons for the decision to terminate employment which is hopefully backed up by information taken from previous meetings with the employee during their 'probation'.
In an ideal world the management of new workers is carefully documented and supported by clear policy and process, in addition, a clearly defined performance management process is present with the process of termination also clearly spelt out so that the steps utilised are clear and transparent. Too many businesses are deficient in these areas and take an ad hoc approach to managing staff unaware of either the employee's rights or their own.
So make sure that you follow a clear process and keep your approach consistent:
Induct employees appropriately into your business operations and ensure that employees sign off on this;
Include a probationary period within the employment agreement – with an extension option if required;
Review the employee's performance at least at 6 weeks but preferably more frequently and take minutes of any meeting and any performance concerns, make sure the employee gets a copy of this;
Agree in writing and with a time frame as to how these performance matters are to be addressed;
Where performance does not improve over the agreed period and termination is likely then arrange a meeting allowing the employee the option of a support person being present;
Follow up any termination with a letter that summarises the meeting, the employee's right of reply and the reasons for the dismissal.
Still confused? Call us to discuss your concerns.