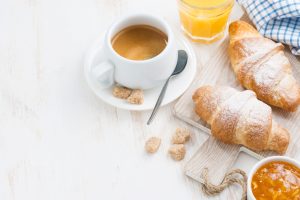 Tuesday, June 13th 2017
7.15am – 9.00am
Bunbury-Geographe Chamber of Commerce and Industry, Stirling Street Bunbury
Workplace culture is at the root cause of whether or not you have happy staff and happy management. If everything is sweet, then your business' "bus" is usually full, with few empty seats. But we all know that when things are not so sweet, the exits are crammed and the bus is emptying fast.
Throw away your old performance appraisal documentation that is lying covered in dust at the bottom of the filing drawer, dust off the 'get control of your business back' button and take time out for brekky with fellow Chamber members to talk about a new approach to developing performance.
At this Brekki Briefing, we will be looking at the effects of good performance development. We will also discuss a new tool for your management tool kit that is easy to use, can be instigated almost immediately and has real relevance to your workplace.