Last month a television program was aired that hopefully had South West and Great Southern employers who are utilising labour-hire firms to provide migrant workers questioning their labour-hire arrangements; particularly those employers in the fruit & vegetable growing industries.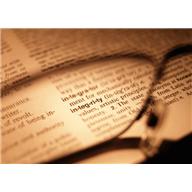 The television program highlighted the exploitation of migrant workers and while we hope that Workwise Members have taken appropriate steps to ensure they are utilising reputable labour hire firms, we believe it is timely to offer some advice.
In a Media Release recently, the words of Recruitment and Consulting Services Association (RCSA) President, Robert van Stokrom ring loud and clear, "Recent television reports have turned a much-needed light on the seedy labour-hire companies that exploit migrant workers."
Workwise has already had queries which has prompted this e-bulletin.
Firstly, make sure you understand what you are getting. Your first question should be to ask if the labour-hire firm has a written Client Service Agreement or other terms of business to govern the services they are proposing to provide.
Other questions should follow, including:
• Does the firm ensure on-hire workers have the 'right to work in Australia?'
• Does the firm use contracts of employment or an enterprise agreement for its on-hire workers?
• Does the firm understand and comply with Occupational Health and Safety responsibilities, obligations and legislation?
• Will the firm work with you to maintain OHS obligations of on-hire workers?
Remember the old business adage: 'You get what you pay for'.
Employers who are simply shopping for the lowest price on-hire workers in the marketplace should be aware that they could well be missing out on working with one of the many quality labour-hire firms, based in our regions whose first and prime directive is to provide you with a great customer experience.
The following link will take you to the latest Fair Work Ombudsman release concerning a pending prosecution of a Blueberry Farm owner in the Eastern States for failing to keep required employment records. Remember that even where you engage overseas workers directly you are bound by State or Federal employment law with regard to their entitlements.
http://www.fairwork.gov.au/about-us/news-and-media-releases/2015-media-releases/june-2015/20150617-dosanjh-litigation

The advice we offer here does not only relate to employers in the agricultural sector and we strongly recommend that Workwise Members who have doubts or questions about their labour-hire arrangements, should contact Workwise sooner rather than later.