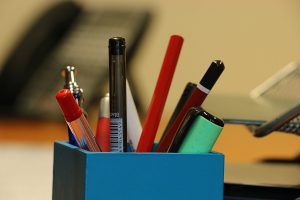 Don't let clerical or payroll errors put you at risk!
According to the Fair Work Ombudsman's press release received recently, a not for profit Organisation inadvertently underpaid 18 of its employees.  The total of the pack-pay is $370,000.00 after incorrectly classifying each of the workers as an 'employee with a disability'.  The employees were underpaid by an Organisation which provides supported employment for workers with a disability in sewing and laundry services, waste recycling and document scanning services in towns in NSW.
Inspectors found that most of the Organistion's employees were correctly classified, however 18 of the workers were classified as being 'employees with disability', but they were neither in receipt of, nor eligible for the Disability Support Pension.  The underpayment, it was determined, resulted from the Organisation having limited information on the status of some workers' eligibility for the Disability Support Pension and inadequate human resources procedures.
The Organisation has since back-paid all workers in full, however it has now entered into an "Enforceable Undertaking" with the Fair Work Ombudsman to ensure future compliance with workplace laws.
Workwise' Director, Bridget Green reminds all Workwise Annual Members to "utilise your member benefits and pick up the phone to check pay rates or conditions of employment, even if you  if you have just a small seed of doubt in the back of your mind."